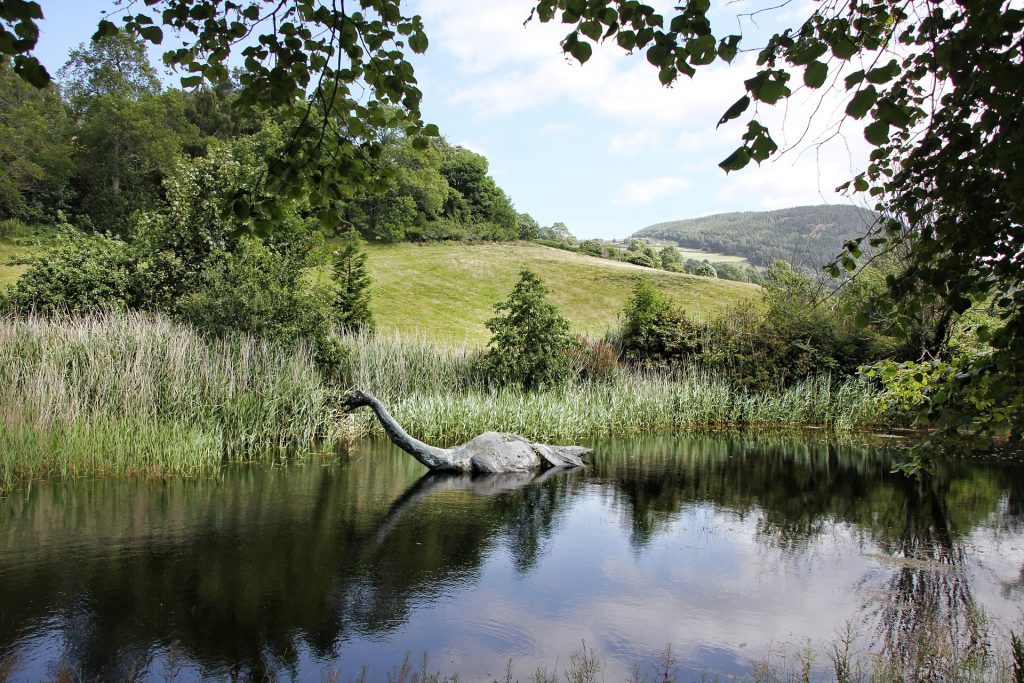 The Loch Ness monster in Scotland (Nessie), a monstrous prehistoric type of creature that is said to inhabit the depths of Loch Ness may have a partner – Morag – the Loch Morar monster.  Loch Morar is the deepest freshwater loch in the British Isles and lies to the east of the Jacobite steam train railway line that runs over the Glenfinnan viaduct,
seen in the Harry Potter film on the way to Hogwart's school. Both Nessie and Morag are total enigmas. Both have allegedly been seen several times (though not together) but no evidence has so far been found for their existence.
The Loch Ness monster has been seen most often from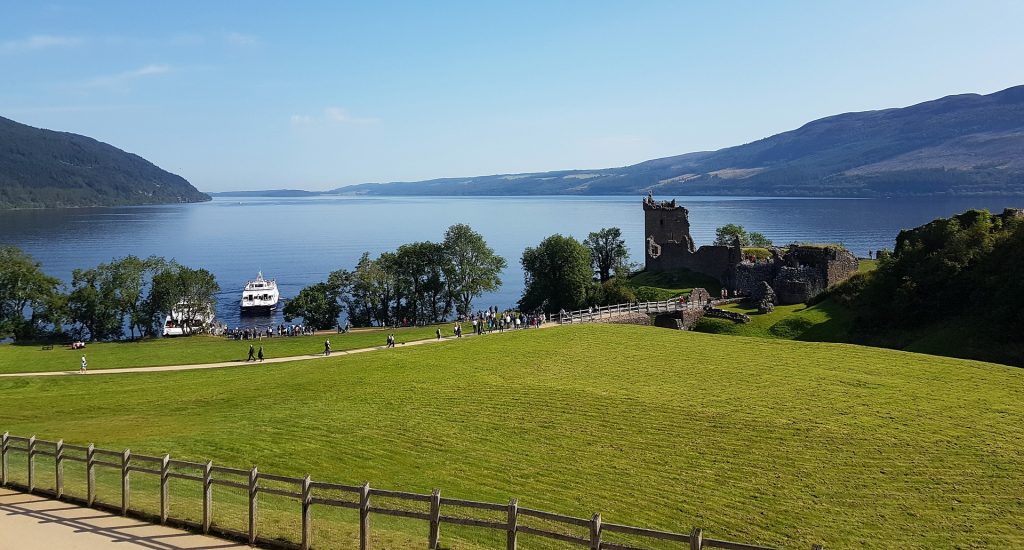 Urquhart castle, one of the largest castles in Scotland, sited on the 62 mile long Great Glen, close to the village of Drumnadrochit on the main A82 road, while you would need to visit the shores of the 1000 foot deep Loch Morar to search for Morag.